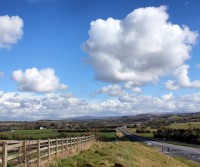 Get your Car Summer Ready
Summer is on its way. Soon we be packing the family into the car and head off for some fun road trips. it's important to take certain steps to make sure your car is road ready so your summer adventure will be a safe one. The following are 10 things you should do before you hit the road:
Pre NCT Health checks & NCT Failures – Balbriggan Service Centre
If your NCT date is soon. We can give your vehicle an inspection before hand.  We will give you a full report on the health of your car, highlighting any issues there may be and discus what you need to do before your test.
If your car has failed the NCT we can provide you with a no obligation quote on the repairs that are needed.

Welcome To Our New Website
Welcome to our new website, we hope to keep our clients up to date with our latest news and updates. We recently had local Photographer Martin Fanning up to take a few photos of the shop. Balbriggan Service Centre is your one stop shop for all your motoring needs and requirements. We do servicing, fleet maintenance all model repairs and adjustments.
We carry a wide range of parts, spares and consumables.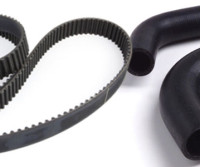 Belts & Hoses – Warning Signs
Belts & Hoses seem like minor parts of your engine, but they play a vital role. If something goes wrong with them, your engine won't run. These parts don't often offer direct signs something is wrong, so it's important to perform visual checks, listen for unusual sounds, and have your belts and hoses inspected regularly. If you notice any of these symptoms, bring your to Balbriggan Service where our professional technicians can properly diagnose your vehicle and get you back on the road safely. Read More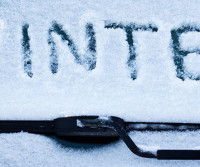 Is Your Vehicle Winter Ready?
It is easy to overlook how dependent so many of us are on our vehicles, so we need to make sure they are Winter Ready. We rely on our vehicles to keep us and our passengers safe and comfortable as we journey to our many destinations. It is equally easy to forget that cars require seasonal maintenance in order to continue to deliver the performance we expect and depend on. As fall becomes winter, your vehicle's maintenance needs will change. Read More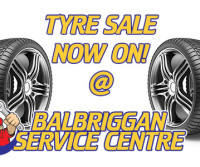 Happy New Year from everyone at Balbriggan Service Centre. We look forward to helping you with all your care, driving and servicing needs during the year ahead. At Balbriggan Service Centre we offer a wide range of services for Cars, 4x4s, Vans, Trucks, Industrial Vehicles, and Agricultural Vehicles, at competitive prices, with a fast and professional service, and as part of our services to you we are currently running our January Tyre Sales. Read More